The world of celebrity engagements has had a profound effect on global ring trends, influencing everything from the design to the type of stones used. From extravagant displays of wealth to more subtle nods of commitment, celebrities have made their mark on this growing trend.
This article will look at how celebrity engagement rings shape ring trends around the world and explore why they are so influential. Well, examine different styles and designs popularized by celebrities as well as what makes an engagement ring stand out in today's market.
Finally, we will discuss some of the potential implications for brides-to-be looking for something special that stands out from the crowd.
The Rise of Influential Engagement Rings
In recent years, engagement rings have become more than just a symbol of commitment. They've become symbols of status and influence, with celebrities around the world setting trends in both design and style.
From Beyonce to the Duchess of Sussex, Meghan Markle, Hollywood stars are leading the way when it comes to modern engagement ring fashion. But what is it about these celebrity engagements that have made them so influential? The rise of social media has no doubt played an important role in this phenomenon.
By sharing their lavish diamond sparklers on platforms like Instagram and Twitter, A-listers from all over the globe can reach millions with one simple post—and set a trend that will be replicated by fans everywhere. As such, high-profile couples have been able to shape engagement ring trends globally in ways never seen before; no longer restricted by geographical boundaries or cultural differences.
These new styles often feature unique stones like colored diamonds or rare gemstones as centerpieces rather than traditional white diamonds—a trend many attribute directly to famous faces flaunting their fashionable bling online for all to see and admire. The blurring between fine jewelry collections normally reserved for royalty or special occasions versus everyday bridal jewelry has also had an impact on current engagement ring designs.
This shift towards bolder pieces reflects how celebrities are changing our expectations when it comes to expressing love through jewellery; not only how they look but how much you spend too!
How Celebrities Influence Jewelry Shopping Habits Around the World
From Kim Kardashian's diamond engagement ring to Meghan Markle's three-stone sparkler, celebrity engagements have a huge impact on jewelry trends and shopping habits around the world. As soon as an A-lister reveals their engagement bling, replicas of that design can be seen in stores all over the globe.
This is because people are constantly looking to celebrities for inspiration when it comes to purchasing jewelry, especially rings; they want their little piece of glamor and status. At the same time, celebrity engagement rings also help set new trends in jewelry design.
When Beyonce was spotted wearing a row of thin stacking eternity bands with her engagement ring, jewelers everywhere started creating similar styles for customers who wanted something similar; this type of look has become increasingly popular due to its versatility and classic style. Similarly, when Taylor Swift sported a triple halo cushion cut diamond ring during her 2018 wedding celebration, jewelers quickly began offering up variations of this design too. So whether you're looking for something unique or just want your very own version of a star statement piece – keep an eye out for what celebrities are doing! They may just be influencing your next big purchase…
Exploring the Relationship Between Popularity and Design in Engagement Rings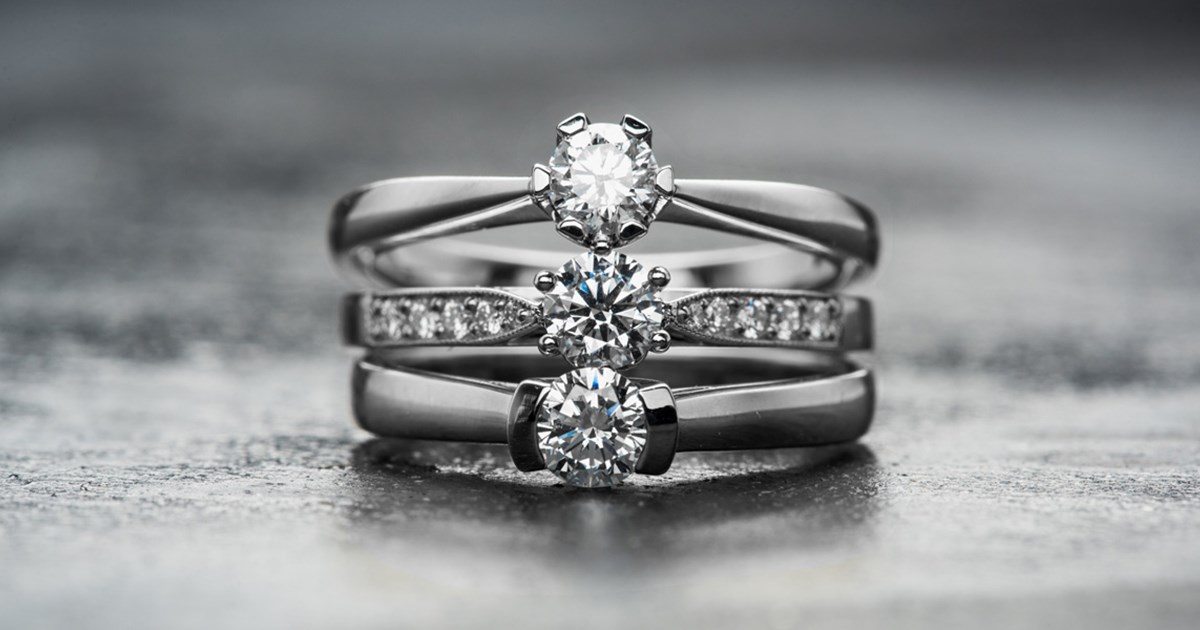 In recent years, celebrity engagements have had a major influence on the design of engagement rings around the world. From royal weddings to reality television stars, celebrities have been setting trends in engagement ring design that are being adopted by everyday people everywhere.
This begs the question: is there a correlation between popularity and design when it comes to these sparkling symbols of love? Exploring this relationship can help us understand how public perception shapes our choices for one of life's most important purchases. With so much at stake in an engagement ring purchase, understanding what goes into making certain designs popular is essential.
While some styles may be more flashy or ornate than others, they all come down to personal preference and taste. Many couples opt for classic solitaire diamond rings with intricate metalwork surrounding the stone while others choose antique-inspired settings or modern cuts with bold accents such as colored diamonds or engravings.
Whatever style you prefer, know that fashion isnt everything – picking an engagement ring should be about finding something special and meaningful that speaks to your unique relationship and will last through generations of family memories together!
Conclusion
Celebrity engagements have had a major impact on ring trends globally, from the style of engagement rings to the type of gemstone used. From Hollywood stars such as Angelina Jolie and Brad Pitt to British Royalty like Prince Harry and Meghan Markle, these iconic couples have set trends that many people around the world aspire to emulate.
For example, in Manchester (UK), more couples are now opting for bespoke designs with unique gems such as pink diamonds or sapphires – Engagement Rings Manchester is one of the leading companies providing this service. Ultimately celebrity engagements help shape global styles when it comes to engagement rings – making them both fashionable and timeless at the same time.