Are you looking to become a master of the art of flirting? If so, you have come to the right place! Here we will provide you with tips and tricks for successful flirting so that your conversations are natural, engaging, and effective.
Whether it's making eye contact or finding topics of conversation that will keep them interested – these strategies can help make sure that your advances do not go unnoticed. From body language basics to creative banter starters, our guide provides all the tools necessary for mastering the art of flirting. So if you're ready to take on this challenge, let's get started!
Basics of Flirting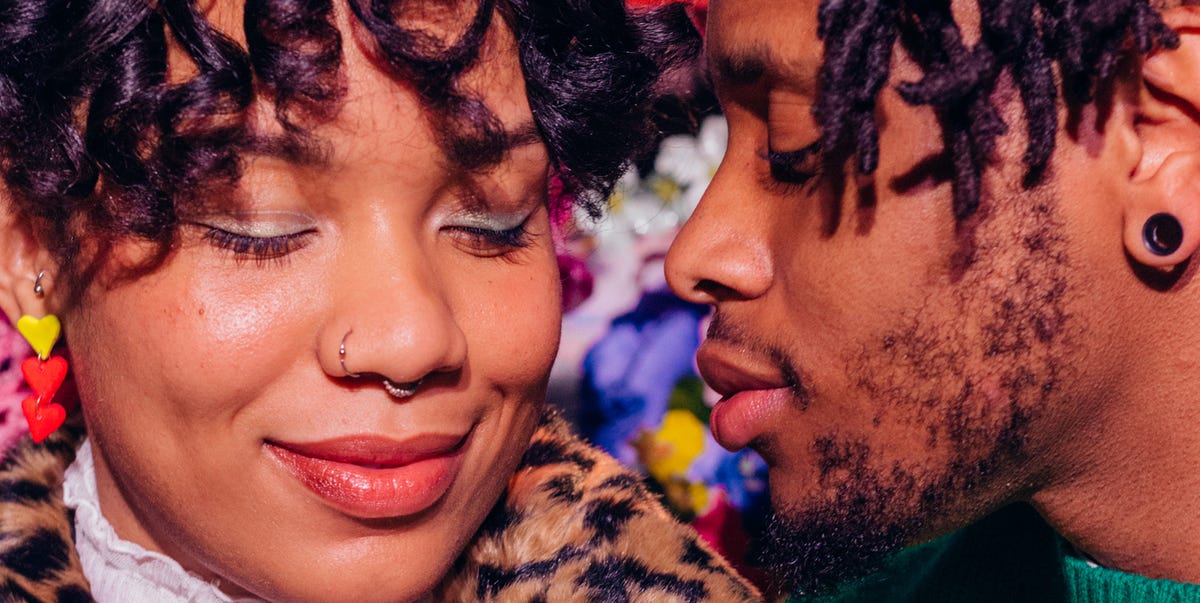 Flirting is an important part of any relationship and learning the basics can make all the difference. To master the art of flirting, it's essential to get a few pointers on how to do it right.
Eye contact is key: Making eye contact with someone you are interested in will communicate your interest without having to say a word. Hold their gaze for just a second longer than what might be considered normal conversation and then look away – this will show them that you have taken notice and gives them time to respond before looking back.
Be confident: Confidence goes a long way when trying to flirt successfully as it communicates that you believe in yourself and feel comfortable enough in your skin to approach another person. Make sure not to hide or shy away but instead stand tall, smile often, maintain good posture, and speak clearly so that the other person knows you mean business!
Compliments: Complimenting somebody else shows that you appreciate their presence – but don't overdo it! A single well-thought-out compliment about something specific, such as their clothes or hairstyle can go far in making someone feel special – whereas too many compliments can come across as insincere or even creepy at worst.
Establishing a Connection with Confidence
Connecting with someone new is an art form, and it can be daunting to know where to begin. You want to make a good impression without appearing too eager or desperate. Establishing a connection with confidence requires you to show your best self while still being genuine and authentic.
One key factor in making this happen is understanding the other person's body language. Pay attention to their posture, facial expressions, gestures, and movements. These cues will help you determine if they're open or closed off and how comfortable they are in engaging in conversation with you.
Another important aspect of establishing a connection is learning how to listen effectively. Focus on what the other person is saying so that when it comes time for your turn you can respond thoughtfully instead of uncomfortably silencing yourself or rambling about nothing at all.
Show them that you find their words interesting by asking questions about topics discussed and making appropriate comments regarding them as well as any shared experiences between the two of you.
Lastly, don't forget that flirting should be fun! Try not to take things too seriously; loosen up and let yourself enjoy getting acquainted with someone new without worrying if things will work out or not—just go with the flow! By doing this, chances are higher that both parties involved will come away feeling satisfied after interacting together.
Making Eye Contact and Body Language
Making eye contact and body language can be one of the most powerful tools in flirting. When you are having a conversation with someone, make sure to look them directly in the eyes when talking. This indicates that you are present, engaged, and interested in what they have to say.
Similarly, pay attention to your body language; using open gestures such as leaning forward or arms uncrossed shows that you're friendly and confident. Smiling is also an easy way to show someone that you're enjoying their company – it conveys warmth and playfulness!
Additionally, try light physical contact such as touching others' arms lightly while speaking which will help enhance your connection with them. All of these things will help create a positive atmosphere where flirting can naturally take place.
Crafting an Engaging Conversation
To successfully flirt, it's important to be able to craft an engaging conversation. Start by introducing yourself and asking the other person questions about themselves. Ask things like what they do for work or what kind of hobbies they have.
Make sure you listen carefully and respond thoughtfully so that you can keep the conversation going in a positive direction. Show genuine interest in what they are saying and don't forget to give them compliments – everyone likes being praised!
Keep your conversations lighthearted but also look for opportunities to share more meaningful thoughts as well, such as discussing current events or sharing your passions. It's all about striking a balance between being friendly yet still intriguing enough that it encourages your flirting partner to want to know more about you!
Using Humor to Your Advantage
Humor can be a powerful tool to acquire the undivided attention of your flirting partner. A funny quip or joke can quickly break the ice and make you more approachable. It also demonstrates confidence, which is an attractive quality in any romantic scenario. When it comes to using humor to your advantage while flirting, timing is everything.
Even if you have a great punchline that would normally work wonders with friends or family, don't try it too early on; wait until the conversation has had time to develop so that the other person will understand and appreciate its charm better.
Also, respect boundaries when utilizing humor as part of your flirtation technique; not everyone has the same level of comfort with certain jokes or topics, and understanding where someone's limits are is key for successful conversations and relationships.
Finally, remember that there are different types of humor – from witty repartee to self-deprecating gags – so find what works best for you based on who you're trying to attract! With a little bit of practice and effort mastering this art form could lead to some truly memorable experiences for both parties involved!
Conclusion
Flirting can be a great way to meet someone new and have fun, but it's important to master the art of flirting. Use these tips as a guide for success: make eye contact, dress nicely, pay compliments, pick interesting conversation topics, listen actively, and use body language.
With practice and patience, you will become an expert flirt! And if you're feeling particularly daring why not look up "Escort near me" – they are experts in this field, after all!